GARDEN ENDEAVORS

GARDEN TOUR

This Will

Take

a while to load....
Welcome to a tour of our garden! We start with the backyard deck. There is a watergarden in the Japanese fishbowl on the corner.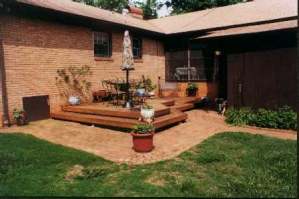 Turning around, we view the back yard towards the "SECRET GARDEN".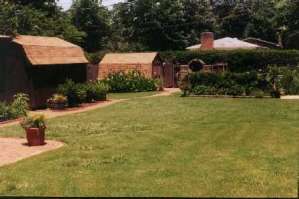 Here is The "Pump" watergarden.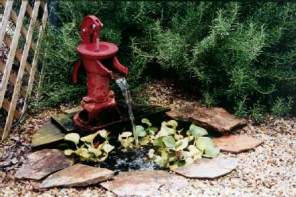 Here is the entrance to the "SECRET GARDEN"!

The following are pictures from several angles in the "SECRET GARDEN".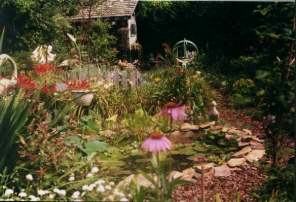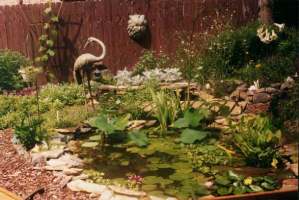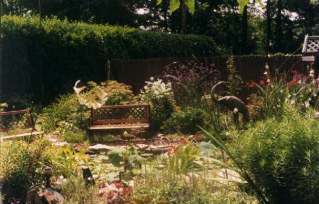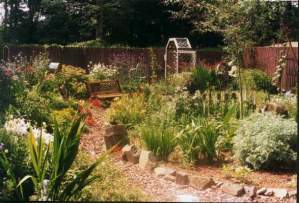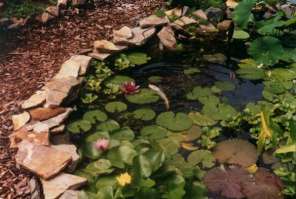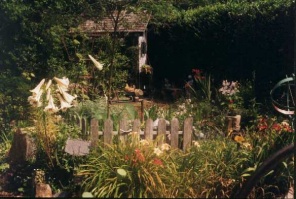 Here is Karen's Potting Shed.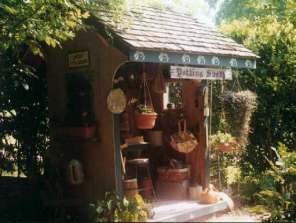 Karen's "Chair" garden.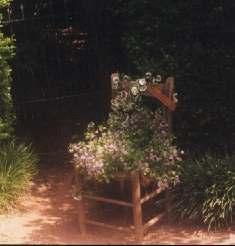 Looking through the trellis towards the Loveseat and our largest pool.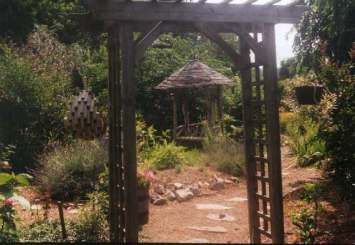 Our 2,500 gallon pool.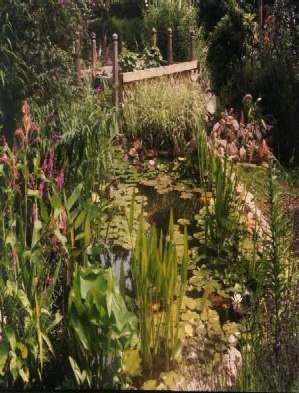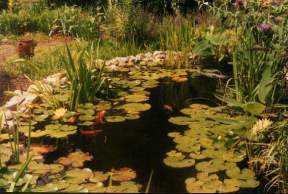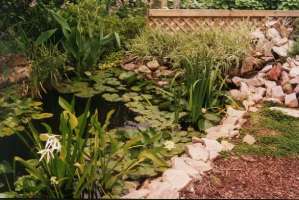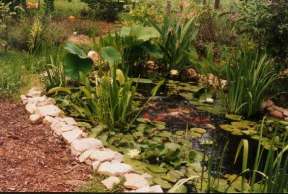 "Ladyfish" and her friends.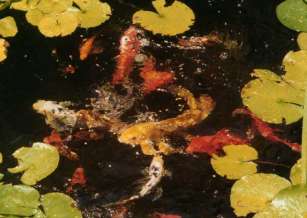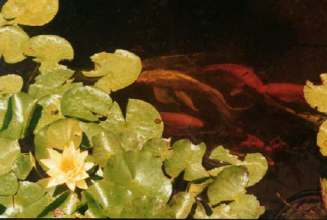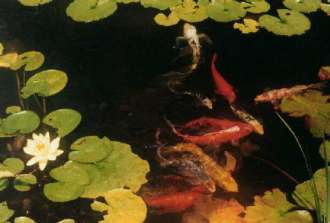 A walk in the woods towards the Gazebo.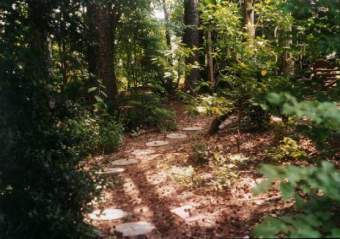 The Gazebo was built of cedar trees growing on the property.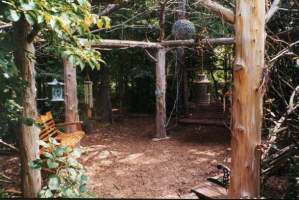 The front side of the Gazebo.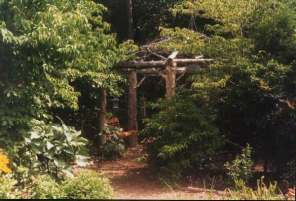 Echinacea.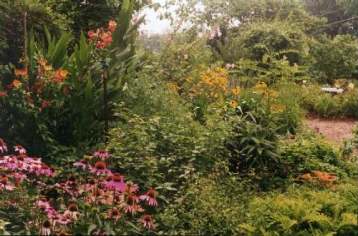 Rothschild rothschildianna, one of my favorites.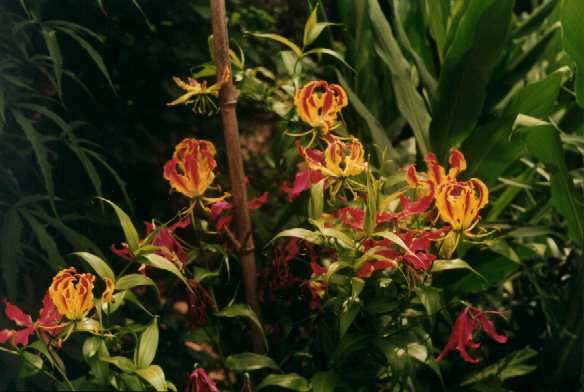 Tuberose and Rudbeckia.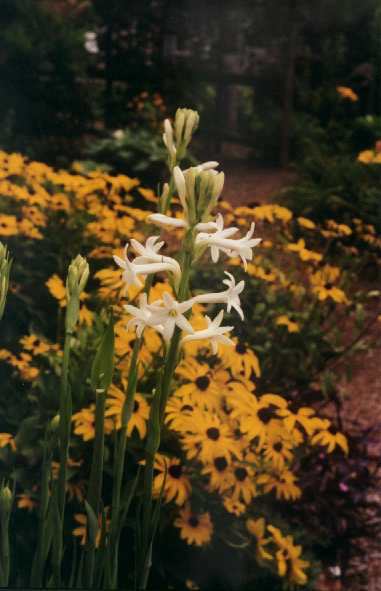 The Daylilies.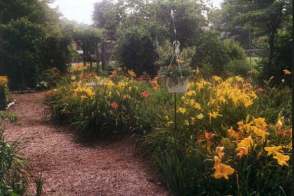 More daylilies.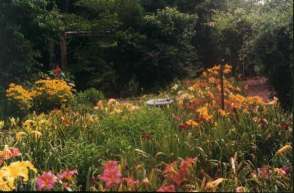 The flower garden.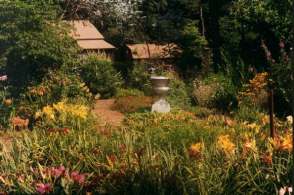 Last modified on September 9, 1999