GARDEN ENDEAVORS

GARDEN TOOL BELT

I have used a garden tool belt for as long as I can remember gardening. I got tired of constantly walking back to the house or shed to get a tool, so I devised a way to have my most often used tools with me in the garden. The black circular object with the hook, is where I hook my keys while in the garden, since reaching into my pocket with a dirty hand is not always the best. Note: Anytime I am in the garden, the house is locked up. Things are not the way they used to be so we must adapt.
Supplies needed:
A heavy duty leather belt
A leather punch
A pop riveter
rivets
tools
Holsters for tools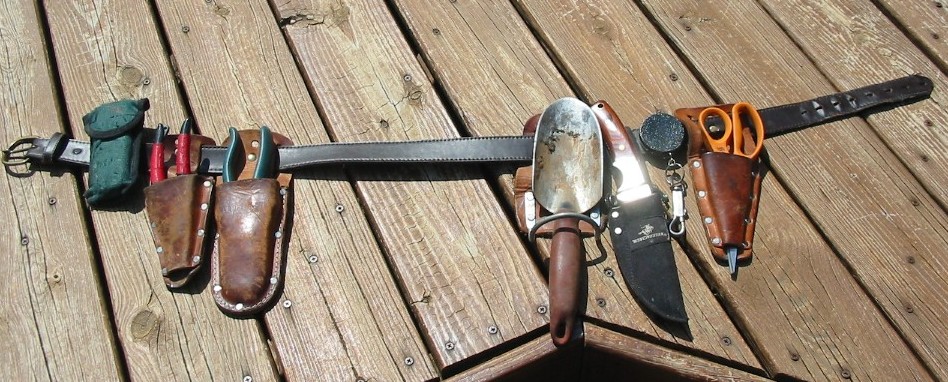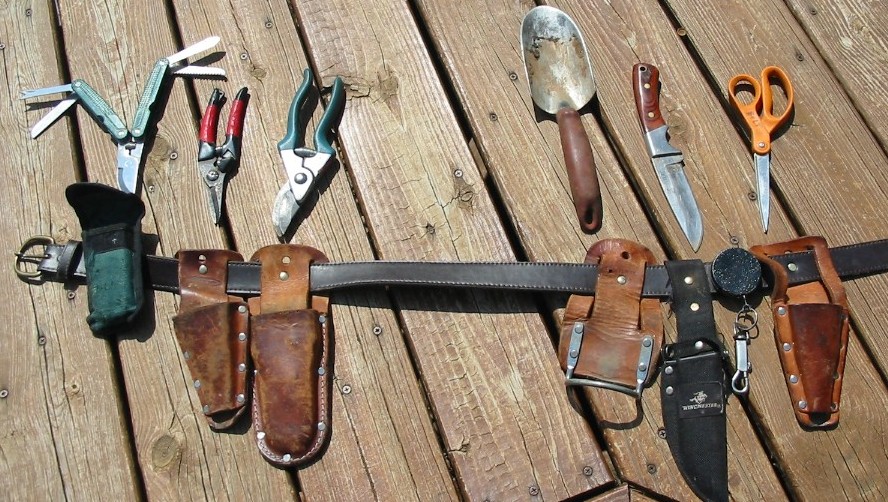 You can design your own belt to suit your special needs. Be sure to place a hook in a convenient place on which to hang your belt when not in use.
Copyright 2000-2008 JRJohns

Last modified on May 18,2008